At PowerTest 2017 in Anaheim, CA February 27 – March 3, leading subject matter experts from around the world will participate in a symposium, paper tracks, panel sessions, and seminars for the electrical professionals in attendance.
John Humphrey and Hilton Mills of HP&D will present Advanced Ground Testing Concepts and Techniques. In today's ever crowded and complex infrastructure environment, performing ground impedance measurements has become more difficult. This paper discusses the details required to properly perform these measurements using traditional methods and equipment, as well as highlight the difficulties involved with obtaining accurate results. Additionally, this paper introduces the newer Computer Based Test Instrument (CBTI) method specified in IEEE Standard 81-2012 and illustrates some of its benefits and drawbacks. Comparisons are made between the traditional fall of potential method and new CBTI method. The main focus of this paper is to increase the test engineer's knowledge of all available grounding test methods and proper procedures when performing grounding impedance testing.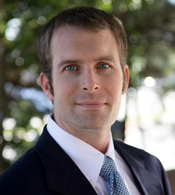 John Humphrey, PE is an electrical testing and commissioning agent with Hood Patterson & Dewar (HP&D) who specializes in grounding and protection. He tests and analyzes substation (transmission and distribution) grounding systems for electric utility and energy clients across the country, as well as grounding and bonding systems for commercial and industrial facilities, and campuses.John also has extensive experience testing and troubleshooting electrical systems and components in critical facilities, large and small.  He assists clients with drawing and specification review, factory and on-site acceptance testing, and commissioning services. John is a Professional Engineer licensed in Georgia and Michigan.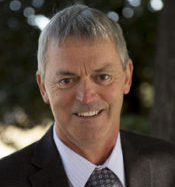 Hilton Mills specializes in grounding system design and analysis, as well as protective control system design, analysis, modification, and troubleshooting for various substation and automated control systems used by electrical utilities, commercial enterprises, and industrial plants. For more than 25 years, he has provided conceptual design services, peer review, design consulting, submittal and control drawing review, acceptance testing, and commissioning. He offers training on protective relay application, and grounding systems design and testing using the SGM and Integrated Grounding System (IGS) design software. HP&D is the exclusive worldwide distributor of the SGM.
To learn more about PowerTest 2017, click here. For more information about HP&D's grounding system design and analysis services, please contact us.