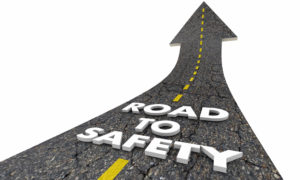 Join Josh Kelly, CSP, SMS to learn techniques to avoid collisions and traffic violations. Drivers learn safe, responsible and lawful driving behaviors through a self-assessment risk survey, a series of learning activities and discussions, and videos with real-life driver simulations and hazard recognition scenarios.
This course will discuss:
• Defensive driving techniques
• Safe driving behaviors
• Georgia traffic laws and violations
• Sharing the road with other drivers and motorcyclists
• Alcohol/drug abuse, consequences, and violations
• Rules of the road
Participants may qualify for an auto insurance premium reduction after completing the course.
When:
Thursday, August 23, 2018
Where:
Patterson & Dewar Engineers (P&D)
580 Center Way
Norcross, GA 30071
Cost:
The cost for this course is $95 per person. Space is limited – click here to register.
Questions?
Contact Josh Kelly, CSP, SMS
jkelly@pdengineers.com | (770) 453-1410